Hoogwaardig 3D-videosysteem voor laserdiameters
Karakter
Laser Video meet- en testmachine Heeft een hoge configuratie zoals automatische zoomlens, objectweergave: 7 ~ 1.1 mm, zoomfactor 12X, video totale vergroting: 30X ~ 230X, optionele laser, UK Renishaw Probe, kan de dikte van transparant glas en vlakheid meten . Deze optische videometingmachine is toepasbaar op 2 & 3D-coördinaten voor het meten van alle toepassingsgebieden, machines, elektronica, instrumenten, plastic enz.
Model: MV7070CNC / MV1080CNC / MV1210CNC / MV1612CNC / MV1812CNC / MV2216CNC
Specificatie:
Jaten MV series large travel gantry CNC video measuring machine

Model

MV-6060CNC

MV-6080CNC

MV-7070CNC

WORKING STAGE

X,Y,Z-axis Travel(mm)

600x600x200

600x800x200

700x700x200

dimensions (mm)

1750*1510*1700

Load-bearing weight(KG)

35

35

30

net Weight(KG)

1960

Model

MV-1080CNC

MV-1210CNC

MV-1612CNC

WORKING STAGE

X,Y,Z-axis Travel(mm)

1000*800*200

1200*1000*200

1600*1200*200

dimensions (mm)

2050*1610*1700

2200*1810*1700

2600*2010*1700

Model

MV-1812CNC

MV-2216CNC

MV-2616CNC

WORKING STAGE

X,Y,Z-axis Travel(mm)

1800*1200*200

2200*1600*250

2600*1600

dimensions (mm)

2800*2010*1700

3200*2410*1850

3600*2410*1850

Accuracy

X,Y-axis (um)

≤(3+L/200)um, Repeatability 2um

Z-axis

≤(4+L/200)um

Grating ruler

High-precision grating ruler, resolution 0.5um

CCD

Japan Sentech Color 625 colorful CCD Camera

Optical system

Automatic Zoom Lens ,Object View:7~1.1mm, zoom ratio 12X, Video Total Magnification:30X~230X ,Optional Laser,UK Renishaw Probe ,can measure the thickness of transparent glass and flatness

illumination system

Continuous adjustable LED ring surface &contours&coaxial light, according to program-controlled to adjust the intensity&rate of light

Software system

QuickMeasuring,Automatic video measurement software

working environment

20°C±3°C, Temperature 45% -75%, isolated from the external vibration source

power supply

220V±10%,180V~260V(AC),50HZ

Optional Accessories

Can match with Objective/Laser/Probe/cupboard/version/ Brand CCD......

De hoofdfunctie
1. Elementen: meerpuntsmeetpunten, lijn, boog, cirkel, elliptisch, voorzieningen Hoek, rechthoekig, automatisch herkenningspunten meetpunt, lijn, cirkel, boog.
2, Elementstructuur: middenconstructie, constructie, middelpunt tektonische snijpunt, lijnstructuur, ronde structuur, hoekstructuren.
3, Element-preset: punt, lijn, cirkel, boog.
4, Graphics: coördinaten pan, werkstuk slinger.
5, Elke as-slinger, coördinaat wordt gereset.
6, grafische versterker, grafische vernauwing, grafische kaart, afbeeldingen grafische afbeeldingen geselecteerd, selectie annuleren, afbeeldingen verwijderd.
7, versterker instellen, grafische vernauwing, grafische afbeeldingen circulair geselecteerd, annuleren geselecteerd, afbeeldingen verwijderd.
8, Set van grijs beeld, verzadiging, contrast, afbeelding op te slaan als BMP-formaat.
9, een verscheidenheid aan edge finder-modus, computer automatische take-points, automatische identificatie ronde, arc sterk verbeteren mijnspitsnelheid.
10, beeld ondersteuning S terminals ingang.
Gemeenschappelijke functies van de software
11, Meer punten, lijn, boog, cirkel, elliptisch, verbeteren meetnauwkeurigheid.
12, coördineert verschuiving en coördineert pendel, meten geschikter voor het verbeteren van de meetefficiëntie.
13, Handige element combinatie functie, de gebruiker kan gewoon klikken op afbeeldingen kunnen worden gecombineerd vanaf punt, lijn, cirkel, afstand, hoek.
14, Macros-instructies, dezelfde soort meting van werkstukbatches, biedt meer handigheid voor een hoge meetefficiëntie.
15, De meetgegevens die direct worden afgeleverd bij AutoCAD DXF, het meten van afbeeldingen kan documentatie zijn.
16, de meetgegevens kunnen worden verzonden naar Excel, statistische analyse, kan een eenvoudige Xbar - S controlekaarten tekenen, vraag Ca, enz. Verschillende parameters.
17, Veel talen schakelen tussen interfaces.
18, Leg het gebruikersprogramma vast, bewerk instructies, leer de uitvoering.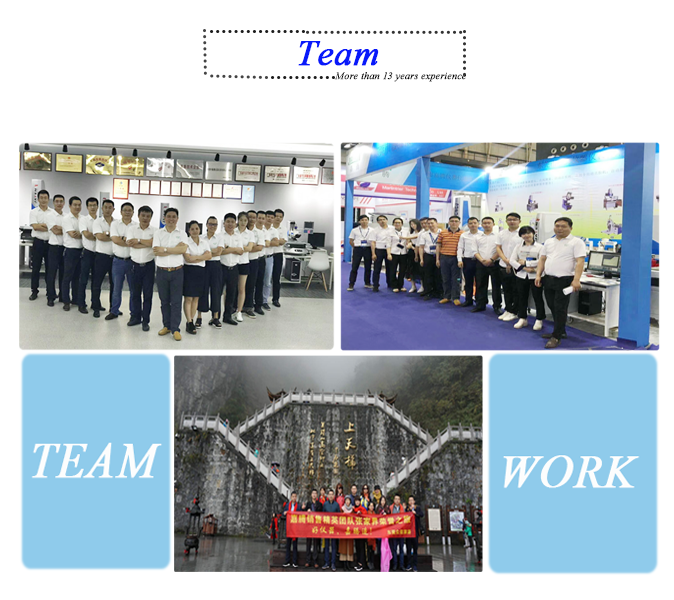 JATEN TECHNOLOGY CO., LIMITED
Het werd opgericht in 2005, is een gespecialiseerd in CNC automatische meetmachine, coördinaten meetmachine, video-meetmachine. Optische profielprojector, horizontale profielprojector, CNC-lijmverdeler. Automatische lijmafgifte machine, PCB lijm doseer machine, digitale microscoop, hardheidstester, testkamer meerassige doseer machine, PCB doseerautomaten Jaten heeft het ISO 9001: 2008 kwaliteitsmanagementsysteem gehaald en de certificering van CE verleend.

Automatische lijmafgifte machine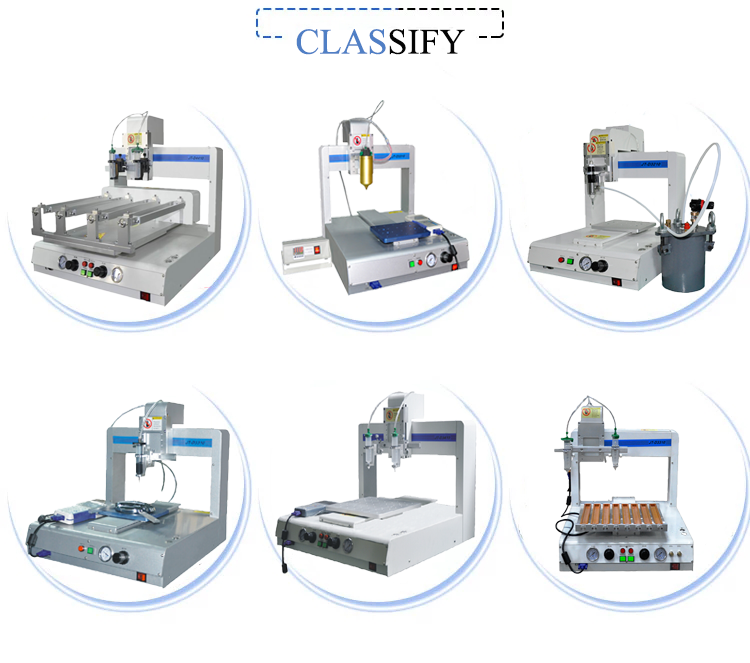 Coördinaten meetmachine
Video meetmachine:
CNC video-meetmachine: QA-serie, QVS-serie, Mv-serie ...

CNC-coördinaten meetmachine: JT-serie, CNC-serie ...

Handmatige video-meetmachine: jtvms-serie, DV-serie, AV-serie ...

One-key meetsysteem: IM30 / IM 60 / IM100 / IM 120 ...
Optische profielprojector
Horizontale profielprojector

Verticale profielprojector



Microscoop gereedschap
Stereomicroscoop

Metallografische microscoop

Digitale microscoop

Biologische microscoop



Testkamer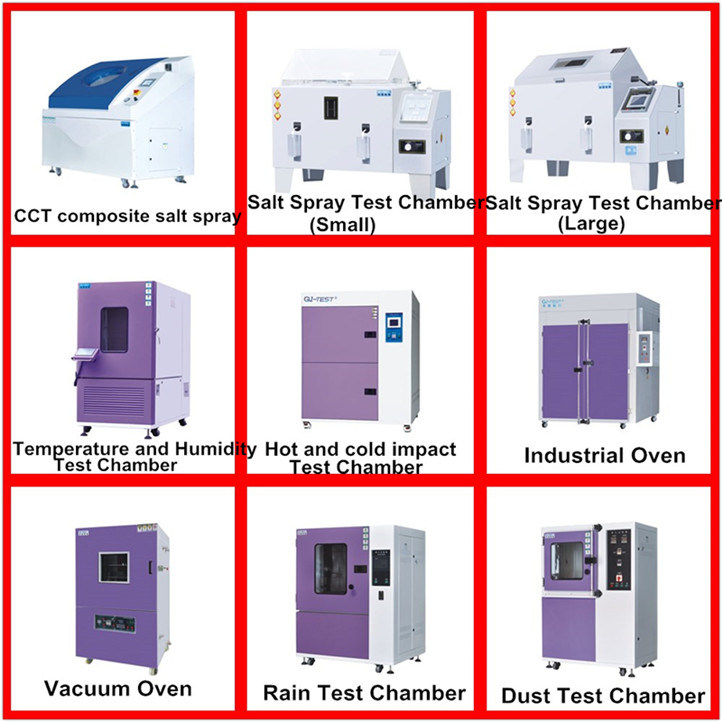 Product Categorie : Video meetmachine > CNC video-meetmachine