Precision Metrology Image Optische meetinstrumenten
JTVC-2515 Manual Video Measuring Machine Fuction:
1> Het kan punt, lijn, cirkel, boog, ovaal en rechthoekig meten om de meetnauwkeurigheid met meerdere punten te verbeteren.
2> Het heeft vele functies, zoals combinatie van metingen, middenstructuur, het snijpunt van de structuur, het middelpunt van de constructie, lijnstructuur, een ronde structuur en structureel oogpunt.
3> Coördinaten vertalen en coördinaten rechtzetten is om metingen handiger en efficiënter te maken en de meetefficiëntie te verbeteren.
4> Macro's kunnen dezelfde onderdelen sneller en gemakkelijker volume meten en de meetefficiëntie verbeteren.
5> Meetgegevens worden direct ingevoerd in AutoAD en worden een volledige werkcirkel.
6> Meetgegevens kunnen in EXCEL worden ingevoerd om statistische analyses uit te voeren, een eenvoudige Xbar-S-besturings-yuan te tekenen, Ca en andere parameters te vinden.
7> Taalinterfaces wisselen.
8> Opnemen gebruikersprogramma, bewerken en uitvoeren commando.
Specificatie:
Model

JTVC-2515(VTC2515)

Staging

Metal Stage Size(mm)

408X308

Glass Stage Size(mm)

305.6X197.5

Travel Stage Size(mm)

250X150X200

Dimension(L*W*H)(mm)

766X653X1760

Moving range

+15°( roating with Y-axis)

Power

110v/220v(AC),50/60HZ.

Measuring System

Obejective lens

focal length (mm)

Almost 92mm

Resolution(mm)

0.0005

Accuracy(μm)

≤(3+L/200)

Standard automatic measurement software, can automatically find edge, deburring measurement, can be put and point, line, circle, angle, center distance and so on.

Video System

1/3" Color CCD Camera,0.7~4.5 Zoom Lens,Video Total Magnificaiton:30X~230X

LED adjustable Light Source
Toepassing:
Accessories

Zoom lens

0.7~4.5X

Extra lens

Screen magnification

Physical field of view(mm)

Screen magnification

Physical field of view(mm)

Working distance(mm)

0.5X(optional)

15X~95X

20~3.2

7.5X~48X

40~6.4

175

1X Stanard

30X~190X

10~1.6

15X~96X

20~3.2

96

2X(optional)

60X~380X

5~0.8

30X~190X

10.6~1.6

32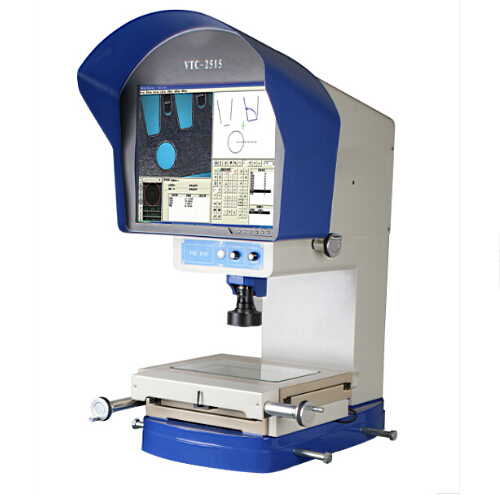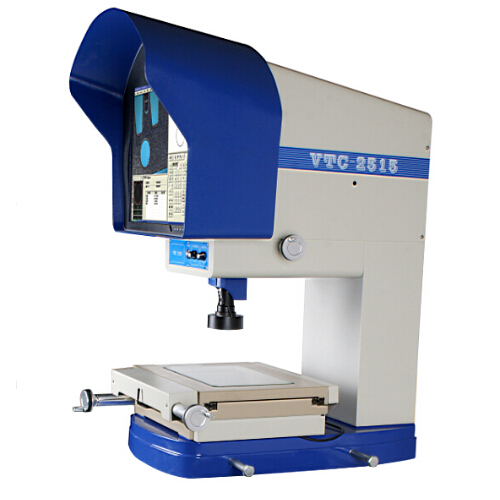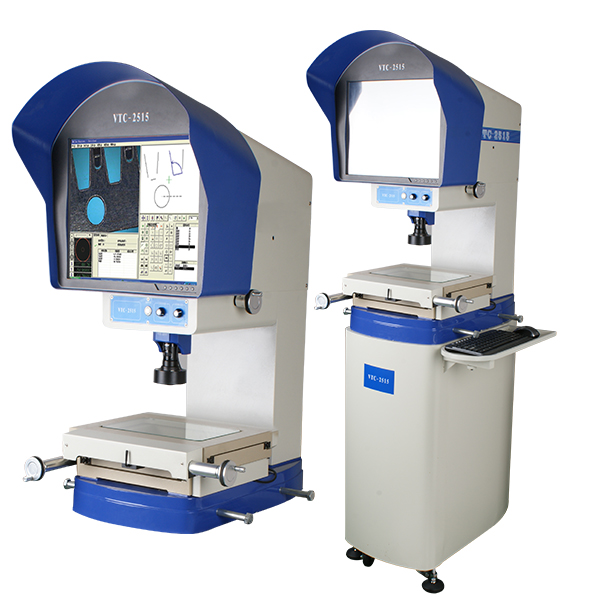 Co mpany informatie
JATEN TECHNOLOGY CO., LTD opgericht in 2005 in DongGuang, Guangdong, China (vasteland). Wij ontwerpen en produceren contactloos meet- en contactmeetsysteem, zoals L inear Scale, profielprojector, videomeetsysteem en machine , 3dc oordinate meetmachine, microscoop, optische comparator, doseermachine, gereedschapsmicroscoop, hardheidsinstrument ., test verouderingstesterapparatuur Onze meetsystemen worden toegepast voor het inspecteren van metalen, plastic en rubberen componenten, evenals PCB's en wafer.
Door het Jaten-meetsysteem te gebruiken, bespaart u tijd, meet u professioneel en verhoogt u de verwerkingskwaliteit van uw producten, dus dat hebt u
meer tijd om belangrijke taken uit te voeren en meer bestellingen te ontvangen met uw buitengewone producten.

LEVERING
1. Binnen 12 maanden na de datum van assemblage en acceptatie, maar niet meer dan 15 maanden vanaf de datum als verzending.
2. Tijdens deze periode nemen we telefoon- en internetonderwijs voor gebruikers met een combinatief advies na verkoop ervice.
3. We bieden levenslange garantie op de machine voor gebruikers met kosten.
A. Als een machinefout wordt veroorzaakt door onze zijde, kunt u de reserveonderdelen naar ons terugsturen en de kosten aan onze zijde.
B. Maar indien nodig komt onze technicus aan de kant van de klant voor training, technische service is gratis, behalve ticket en accommodatie.
4. Extra garantieperiode: Wij zullen aan gebruiker verstrekken after-sales lange levensduur adviesdienst.
Product Categorie : Video meetmachine > Nieuwe typemachine